---
---
---
You are currently not running a macOS or Linux device and this guide will not work on your system. You can use odysseyn1x instead.
On iOS 14.0 - 14.4, Odysseyra1n is only fully supported on A8(X) to A10(X) devices for the moment. Full A11 support will be added a future date.
Odysseyra1n is a semi-tethered jailbreak, meaning it requires a PC to re-apply the exploit after a reboot. Click the link to learn more.
checkra1n is a tool capable of jailbreaking millions of iOS device on firmwares 12.0 and above. It's currently only compatible with macOS and Linux. A Windows release is planned to release in the future.
After installing checkra1n, we'll be using a script to install Odysseyra1n. This replaces important parts of the jailbreak with modern and fast alternatives.
If you are using Windows, proceed to Using odysseyn1x.
Downloads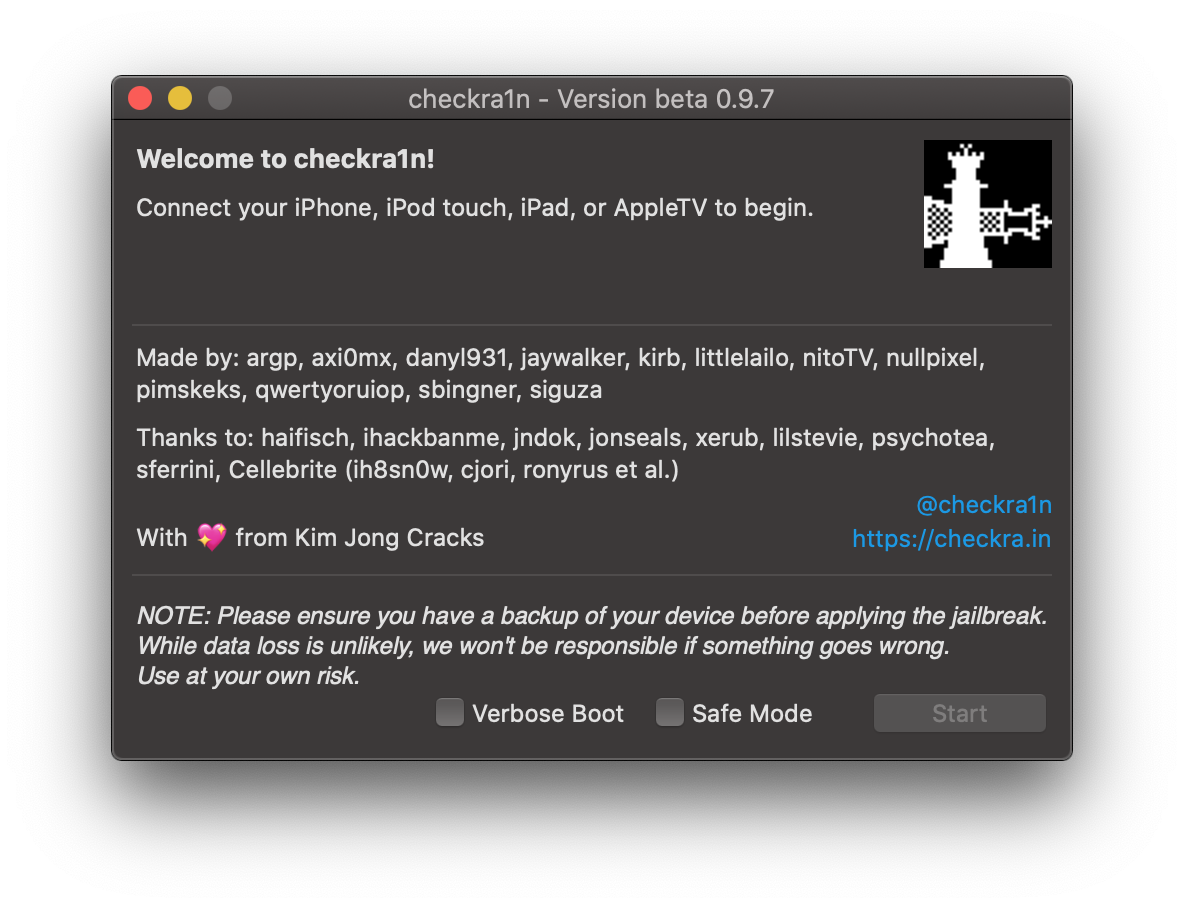 If you're migrating from unc0ver to checkra1n, you must follow Removing unc0ver before proceeding.
---
Please select your operating system below:
---